We recently interviewed System Administrator, Daniel Popielnicki, about how he has adapted to working from home, the challenges he faced assisting other Spearliners, and more.
Was it a big transition for you to work from home full time or did you work from home previously in your role? Have you had to adjust your work practices or your office setup at home?
It was not a big transition for me to work from home as I had done it on occasion previously, for example, if I was sick or when I could not travel to the office. However, my role involves helping others with their technical issues, so it was a little challenging because I couldn't fix problems that I would have been able to fix when I was based in the office. As a result, I did have to make some small changes to my work routine.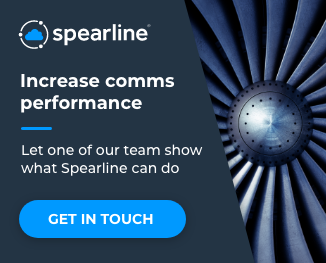 Do you have an office set up at home?
In the beginning, I purchased a new desk and a chair for my home office. I have set up a dedicated corner where I can completely focus on my work.
One of your main roles as System Administrator is to make sure that all of Spearline's employees are doing okay. Have you found that employees are having issues while working from home?
Actually, yes! Initially, there were quite a few employees that faced some problems. Obviously we are a tech company which allows people to work from home, but not everyone wished to do this, so some had never experienced it before. As such, there were some adjustments needed in order to make sure that everything was working for these individuals. For the first few days, I was quite busy assisting employees and ensuring that everything worked correctly for everyone.



Do you have a ticketing system for assisting employees? Are you able to remote login to their computer through your home network?
A ticketing system was essential. With so many tickets coming in, it is a really important tool for me. I have to prioritize each and make sure that the most important issues are handled first. Prioritization is my starting point and if I have to connect to someone's computer, then I do that. The company uses a system that can remote control computers, but it's rare that I have to use it. Sometimes a simple phone call or a quick email with an explanation suffices. I can also point them to information located on the knowledge base of our website, just providing the relevant information can often be enough to assist the employee in solving the issue they are faced with.
There are a few different ways that you can assist employees, is this beneficial to you?
Yes! An advantage of working for a tech company like Spearline is that we already had many of these tools available to us.
One thing that I have noticed while working from home is issues with my own internet connection. Previously, when I was working from home two days a week, there never seemed to be problems, but now that I'm always online, I've noticed many fluctuations in speed at different points of the day. Sometimes the internet drops completely and at other times it works perfectly. I will have to look into getting a more reliable connection for myself, but living in the countryside can make this harder.
When you stop and think about it, a lot of your neighbors are also likely to be working from home or even spending more time at home, they may be using the network for streaming or games and this creates a massive amount of extra pressure on networks. Some of your neighbors will be using the same provider as you are and that provider also has their own limits.
To listen in on more of this interview, be sure to tune in to the latest episodes of the Spearline Podcast.
For further information or if you have any further questions,