SMS for business
SMS (Short message service) uses standardized communication protocols to enable devices to exchange short text messages between one another. Initially, SMS was exclusively sent and received by cellphones; however, businesses can now use desktop applications or even automated software to send and receive messages between their organization and customers or even prospects. Companies often utilize platforms to help manage high volumes of messaging through both automated and interactive means.
Businesses use SMS for a variety of reasons, among the most common are sales promotions, password confirmation, appointment reminders, delivery updates, billing reminders and alerts. When consumers were asked to detail the most valuable text messages that they received from a business; a reminder about an important appointment ranked highest (68%), followed by receiving an update on the status of a delivery item or shipment (30%) and thirdly, receiving a message about a booking confirmation, change or cancellation (20%).
Customers choice
43% of customers stated that they have proactively texted a business. However, 1 in 3 explained that they received no reply to this message; this suggests that organizations are missing out on potentially lucrative business opportunities. Customers can become disgruntled and lose faith in a business if they feel that they are being ignored through a lack of response. Frequently, this issue occurs because organizations have tended to stick to phone calls or emails to communicate with their customers and prospects, and failed to investigate the advantages of SMS for business.
Yet, research shows that SMS is likely to provide a much higher level of success for businesses. 52% of customers would prefer if promotional materials were sent to them in a text format rather than through a call or email. When it comes to sales, 55% of consumers would prefer this information to be communicated by message, this is in stark contrast to only 8% of those surveyed suggesting that they would like to be contacted through a phone call. If a customer receives an update stating that a previously out of stock item that they were interested in has been restocked, it may entice them to purchase before the stock runs out again.
Benefits for business
SMS for business can be introduced and utilized within a matter of minutes. Software and automated tools can be learned in a very short time period, enabling rapid scaling and increased productivity, without the need for significant investments of finances or employee time.
The modern world is driven by technology, with individuals being bombarded by communications from numerous organizations throughout their day. However, due to the urgency and intimacy of SMS as a communication method – consumers tend to pay more attention to the content which they receive through this platform. Approximately 90% of messages are opened and read within three minutes of delivery. The open rate for SMS is an impressive 345% higher than email, with 98% of all text messages opened, compared to only 22% of emails.
Messaging can be used at all stages of the buyer's journey, it helps to build and maintain a relationship with the customer. Due to regulations, users must choose to opt-in to receive messages from a business and provide their chosen contact number. This means that they are consciously making the decision that they wish to hear from the organization. By doing so, customers are being put in an active role that seems much more personal than the email marketing that may be filling their inbox on a daily basis. 2017 research by Quiq highlighted that users were willing to pay more for a product or service which came with text message enabled support. This support via SMS also increased the level of positivity consumers felt towards the relevant brand. Almost half of those surveyed stated that they would choose a particular product over its competitors based on whether text messaging support was available or not.
As it is straightforward to track, store, measure and analyze SMS – this drastically reduces time spent creating reports and updates for management. Additionally, consumers and prospects can be added to 'groups' which enables organizations to target relevant individuals with tailored promotions and content – thereby helping to reduce the number of opt-outs.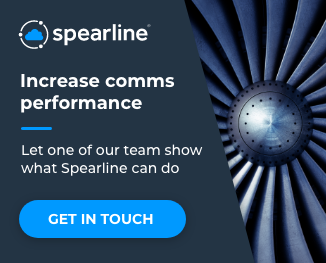 The future of SMS
RCS (rich communication services) is the upcoming set of improvements to current SMS services that everybody is now familiar with. It will include advanced features; many of which are currently available on other platforms, but rarely on a phone's native texting application. This will include the ability to share large files, share locations, geotags and receive read receipts highlighting when sent messages have been opened and read by the recipient. Chatbot features will allow businesses the opportunity to set up and implement automated responses or suggested replies. Consumers will also be enabled to seek assistance and make payments through SMS without ever having to leave their phone's native texting application.
While SMS is a very lucrative communication channel for businesses due to its simplistic implementation and low costs, it is important to note that SMS can also be affected by reliability issues. These problems can significantly impact revenue potential, customer experience, and potentially introduce regulatory risk to the business. Research has shown that approximately 1-5% of all SMS messages are lost and never received by the recipient. Therefore, businesses that are using SMS as a communication channel must ensure that they are monitoring their SMS communication to guarantee reliability of service.
New to Spearline
Spearline is the leading network intelligence company in the telecommunications industry. Our platform enables enterprises and telecommunications service providers to test connectivity and quality on global telecoms networks, testing automatically at volume. If you are interested in benefiting from our platform, please get in touch with us.